Is the mission really accomplished? YES! What mission you ask? Well…last week I posted for the first time in about a month, and discussed making a plan for success and how to stick to it (see "Fall Has Fallen"). And…I did it! At the end, I mentioned that it was a goal of mine to post another blog entry this week. It has been a busy one, but here it is…another music motivating tip to keep you pushing forward with your career! And, it's only Wednesday (well, it's almost Thursday). SO…
Here's my thought for you this week…
It's a GOOD THING to take a few minutes and assess how you are doing with your "development." We are all in a constant state of flux…and so is our environment. What has changed for you lately (?)…this week…this month…this year? How does this affect your talent, your skills, your ability to contribute to your society, trade, family?
I constantly tell people (acquaintances and close family and friends alike) to push themselves to the limit in whatever endeavor they want to…with one caveat: make a plan to focus on that endeavor (or maybe 2-to-3 MAX).
The important thing is to stick with whatever that 1-to-3 things would be for at least a reasonable enough amount of time to see progress in that/those area(s). I know it probably seems silly to state this so plainly, but how many times do we start something…something we really want to try or achieve, only to get discouraged and stop or interrupt our development before any results even have a chance of coming to fruition?!!! It happens all too many times, folks!
Don't let this be your story/case. STICK WITH IT!
Alright…so, what's your goal? What is something you can accomplish, with a little consistent effort? Once you pick a worthwhile project/goal/task…figure out what it might take to make it happen!
Please take a moment now to make that plan, and start to execute it immediately. Accomplish your goal. And when you do…LET ME KNOW. I'll be proud of you and excited for you! GO FOR IT. You will also be pleased with your accomplishment…that's a great feeling!
Until next time…KEEP ON KEEPING ON! I want to read/hear: Mission Accomplished!
The news is this: NO MORE 100+ DAYS OF INDIAN SUMMER/HEAT…it's time for the leaves to fall, and soon…set the clocks back! As for a routine, I am hoping we can all get into one now, so we can accomplish much on a REGULAR basis. My life has been filled with various unpredictable distractions, but I have managed to FOCUS ON THE MUSIC.
I guess I should add that my bearings have been kept on mark by my spiritual life priority of spending plenty of time (daily) with my nose to the grindstone (that means daily intake of Doctrine from the Scriptures – in their original languages, as well as the historical context in which they are/were written). I SAY ALL OF THIS, BECAUSE YOU NEED TO KNOW THERE IS A DIFFERENCE WITH BEING THEOLOGICAL AND/VERSUS BEING RELIGIOUS/SPIRITUAL. In other words… "don't try this at home." Why do I say this? Because most people are not trained or prepared to make informed "critical decisions/conclusions" – and that is why we have so much confusion and misinformation with regard to this "spiritual" topic.
Now, back to the MUSICAL SEGMENT of this blog…
The way to stay on track/target in our musical lives is by planning carefully what we want to (need to!) accomplish. Secondly, we need to execute that plan…however challenging we make it. I suggest a light load to begin with, one or two tasks – that you feel you might be able to easily accomplish. This is GREAT because you have the sense of accomplishment and SUCCESS in doing so. If you don't succeed, then you can re-evaluate, or try the same load again.
Plan on a week's work, and try to accomplish it. My goal this week includes getting another blog up next week. That will also signal the change in season…summer's over, and "THE ROUTINE CONTINUES (resumes, actually!). Be well, and if you have a question, please shoot it over to me. I'd love to hear from you. Thanks, Philippe
Hard to believe it's been about 6 weeks since I last posted, but they whizzed by, and here it is…September 1st! I hope you enjoyed the last of your summer, and had some great MUSICAL MOMENTS. I know I did. Now, it's time to get the Fall schedule going…which will include my most recent upgrades and experiments to see if all my software and hardware will work. My short-term goals will be to have the music studio and video capabilities (recording and editing) up and running. I think the rest of 2009 will be a blur, and we will all be ushering-in the New Year! I was in Costco the other day, and (still August…), they already had artificial, lighted Christmas trees…ready to go!!!
One of my current projects this week is the Hamish and Andy show (two whacky dudes from Australia), who will be shooting at the L.A. (Pomona) County Fair – look them up on YouTube or their own website ( – just Google "Hamish and Andy"). Let's keep in touch. Please blog on here if you have any questions…musical or otherwise! – PW
Well, yes indeed…it's time to be writing some "hot-stuff" and lots of different types of music! This week, it's been great writing and recording with producer/bassist extraordinaire LOU CASTRO. I remember the fun time he and I met, sitting-in at the famed "Baked Potato," in North Hollywood. We were playing with the Screaming Cocktail Hour (a great, jamming band)…and afterwards, introduced ourselves and asked each other the usual questions about recent gigs and various types of work we both did. At that moment, we found out we had both been playing on the same album…one that in fact HE was producing (for Emyna Starshine), and it was so funny that we had never met or known that we were in fact playing together on that project.
See…this is what happens on a regular basis (it seems) in this town! Ever since the advent of electronic transfer of media, it's ever more common that we can send tracks to various artists/studios and bring them all together…and, VOILÀ! A hit is made!!! Check out shows like: TMZ, EXTRA, TYRA BANKS, THE BONNIE HUNT SHOW…you may be hearing some "FACTS OF MUSIC® tracks of mine, and other co-writing partners like LOU CASTRO and JAY BOLAN.
Well, I guess it's time to get back to doing just that. Tomorrow, Lou and I are getting together to work on two tracks we hope you'll be hearing somewhere out there soon! Keep coming back here to the FACTS OF MUSIC® site whenever you get a minute, and keep working on your musical life. Get in touch when you can, I'd love to hear from you and find out what you're doing, too!!!
P.S. I hope to be adding more video and audio tracks to the site soon…I'd like you to see and hear what we're doing over here. If you get a chance to be in the area, be sure and let me know. Let's get together and make some music! I've worked with artists from practically all over the world, and am talking now with a promising artist from Senegal: "Sauce Kid" – who is planning to come to the U.S. in August. Hopefully I can connect him with another friend from Sierra Leone (both in West Africa)…"Sulaimon Fofana." It's great working with folks from all over the world, and knowing that right here, in the entertainment capital, we have a"melting-pot" of talent unlike any other place on earth! KEEP ON CRAFTING YOUR ART…musically, PW
I can't even believe it's been this long since my last post. When you get a lot of new equipment, you can get lost in it…when you get a lot of new equipment all at once, it's easy to be buried alive in it! Fortunately, there really is such a thing as "resurrection" – and I'm proof of it. Not only am I coming back to life, it's also BETTER THAN EVER!
The thing is, and this is the truth…I really won't be able to get a handle on much of this gear for months and even years to come. Some might feel "overwhelmed" by this. I'm here to tell you DON'T BE, AND GO FOR IT! I have done this repeatedly in my life…and recommend it to almost everyone. What do I mean?
Look, we have all read books and/or gone to movies and seen things get done that seemed impossible. Sometimes…they were! But, they still happened. People can accomplish amazing things if they put their minds to it. YOU can accomplish so much if you really want to and really try – no stopping, no quitting, no time to complain…just forge ahead. YES, there are constant set-backs and difficulties, but they only last for a time. Around the corner, there's another breakthrough, and each of these breakthoughs are always SO WORTH IT! The work it takes to get there is always rewarded in the long-run, and that's why I'm encouraging you to go along for the ride.
A couple weeks ago, I posted something here on the site that WENT TO THE WRONG PART OF THE PAGE! I didn't know how it got there, and how to "move it" to where it should go. I was too tired to deal with it, and finally did so a few days later. Actually, I scrapped the post – I wish I didn't (don't remember the text exactly), and as a result…what you see here is the NEXT post. The point is…I tried, I failed, I tried again…I got rid of the "mistake"…and now I'm moving into this moment with the post you're reading! THERE'S NO WAY I COULD DO THIS 6 MONTHS AGO.
I went to NAMM (the annual Music Convention) in January, and went to a seminar on "How to build your website on a dime." I heard about this way of doing things…and then called someone to help me with it. Turns out it would have cost $2,000.00 to have them do it for/with me. I said, "$2K is a lot of dimes, no?" So, I "waited" to see if the price might come down, or if there might be another way to "skin this cat." End result: I built this site on a dime. How? My friend Peter (who is a media EXPERT in every sense: his website is www.dukemedia.com) gave me the where-with-all to get the job done, and has given me the baton – to run with it (Oh yeah, he does charge more than a dime…but he's MY friend!).
What does all of this have to do with Rock & Roll? I'll tell you what…"we're rocking now"…here…and it's only the VERY BEGINNING. More on the next post…I want to tell you about the direction this is going, and how you, too, can get your act (show) on the road! See ya!
It's Saturday May 23, 2009. What happened to the month? Oh yeah, I remember now…I've been picking up lots of new gear (all the stuff I had to research first…and decide what NOT to get, along with what TO get!). Next week, I want to tell you a bit about the good and bad of doing a full-on melt-down of all my applications (erasing and installing). IN MY CASE, it needed to be done that way. It's a GREAT WAY as long as you know what you're doing, and HOW you're going to need to do it. I'm talking about an ERASE AND INSTALL…yikes! More on that next week…see ya then! Keep on playing and learning (music and computers/software!!!)
Well folks, there has been a lot going on here at Facts Of Music lately, and it's about time to post something about it! One of the great things about technology these days is the possibility of doing many types of functions in the amount of time it used to take to do one or two. I will be elaborating and commenting on various and new combinations of things – like playing multiple instruments, recording them, and video-taping your performances in almost real-time (virtually!). Seriously though, it's amazing what you can do with a little know-how, equipment, and practice (rehearsing).
I'll try to fill you in on all of this in the coming week or two, and then we can try to apply the rules of the road (the show, of course – you know, "taking the show on the road!"). Thanks for reading, and I'll keep you posted – SOON!
Getting started with Facts Of Music – Where do I start?
First of all, sign up at the ENEWS & UPDATES window by contacting us with your email address. We will contact you back, by email, and provide a series of materials to get you into the system of "faster and better learning of music, the Facts Of Music way."
My long-time friend Christopher (Wooley) and I like to play live together at various and sundry occasions, usually as a duo. In this case, we were trying out some "lighting" with studio lights in the Facts Of Music productions studio one day! After deciding that I (Philippe) didn't quite have the experience to set the lights…we went directly to camera and made this little ditty…hope you like it!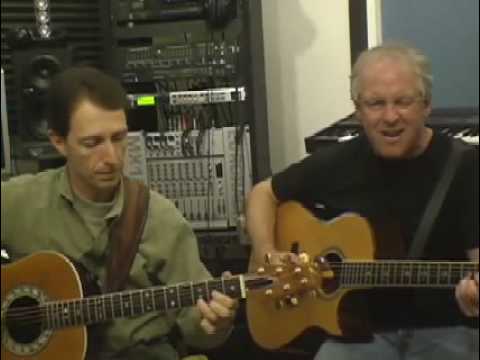 Greetings from Facts Of Music and Philippe Willems!
Facts of Music has been known to the "initiated" as "the fast new computer on the block of music education and musical/visual arts." Don't take my word for it…listen to what others have been saying – even 10 years ago – about the validity of the system. It REALLY WORKS better, faster, and more completely than almost every other teaching approach for music and guitar (as well as various other musical instruments!)… SEE THE VIDEO under the RECENT POSTS section, just to the right – "Facts Of Music Testimonials."
Musically, Philippe Willems – Founder/Consultant/Executive Director
Welcome to a new phase in the legacy that started out with a guitar-playing/military linguist/theologian who decided the world could use some good old information and re-hash it into a new configuration! The slogan in his Navy Command was, "Peace Through Knowledge" – and his theological training led him through the questions of what (?), when (?), why (?), how (?) and even WHO (?). Twenty-two years of formal education and forty years of teaching have given him the time and experience in both learning and teaching so that he (Philippe) could say: "whatever you really seek and love, you will most likely find – and you will be gloriously blessed in what you receive and give back – as well as what you will have had (done) and shared!"
This may not sound so profound, nor seem so colorfully, significantly stated, but – the truth is, there is a special and great newer way of understanding many things when a system that propagates it (like Facts Of Music) is set up to present data in an especially organized and simpler way!
Would you be willing to try something new if you thought it would speed up your learning…of something you really wanted to know well?
Why not step out in faith…even if only for a few months (two or three), and start learning what everyone else is "trying to learn in an older way" (from an "old" perspective, without the history and the deeper "facts") – and take advantage of a proven system that shows all those same things in a newer and easier way?!!! Again, check out the video for 8 or 9 minutes to hear what a varied group of people have to say about Facts Of Music! Go to: RECENT POSTS: Facts Of Music Testimonials.